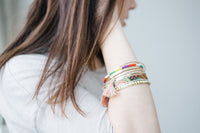 Everything SasC
Whether you want to mix things up a bit, keep things timeless, or give the world a cold shoulder, Everything SasC has a wide selection.
The most Fashionable Clothes, accessories including Jewelry, Hats, Shoes, Health and Wellness and so much more...
Everything SasC
We are Here for YOU!!
Our goal at Everything SasC is to be your one STOP shopping experience. Our Boutique brings you the latest in clothing and accessories, keeping you ahead of the fashion game. We appreciate your business and would love if you could share with your friends and family. Our Passion is bringing you the Hottest in fashion, accessories and so much more at affordable prices!